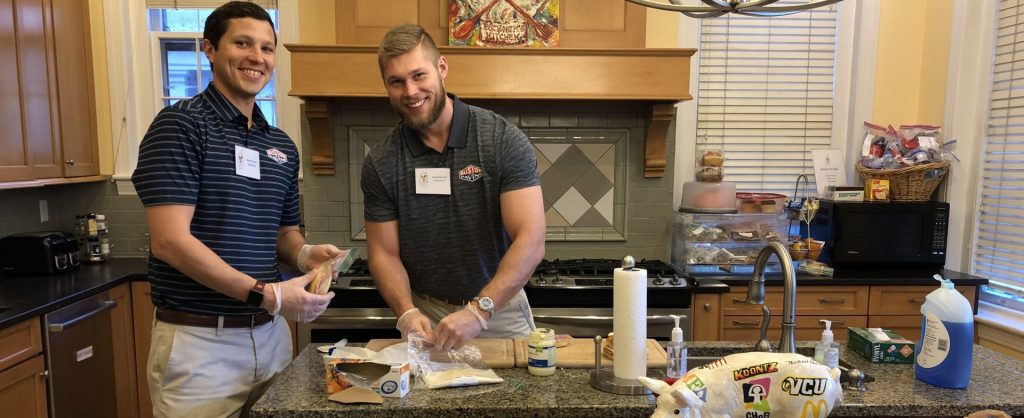 Lunches with Love is our nutritious in-hospital meal program. Volunteers prepare healthy lunches or sponsor catered lunches five days a week at the Ronald McDonald House that include sandwiches, snacks and fruit which are delivered to local hospitals.
Through our Lunches with Love program, RMHC Richmond delivers approximately 150 lunches per week to families in pediatric units at Bon Secours St. Mary's Hospital and the Children's Hospital of Richmond at VCU.
Providing access to a nutritious lunch at the hospital relieves the financial burden from families who are focusing on their child's medical care.
In addition to our Lunches with Love program, we supply Grab & Go bags for families to take to the hospital.
We give special thanks for in-hospital support of our meal programs to Kroger, Richmond McDonald's Owner Operators, Dominion Energy, ACECF and SunTrust. 
Want to volunteer making lunches? Email our Volunteer Coordinator, Stacey Lopez, or visit the Volunteer page!