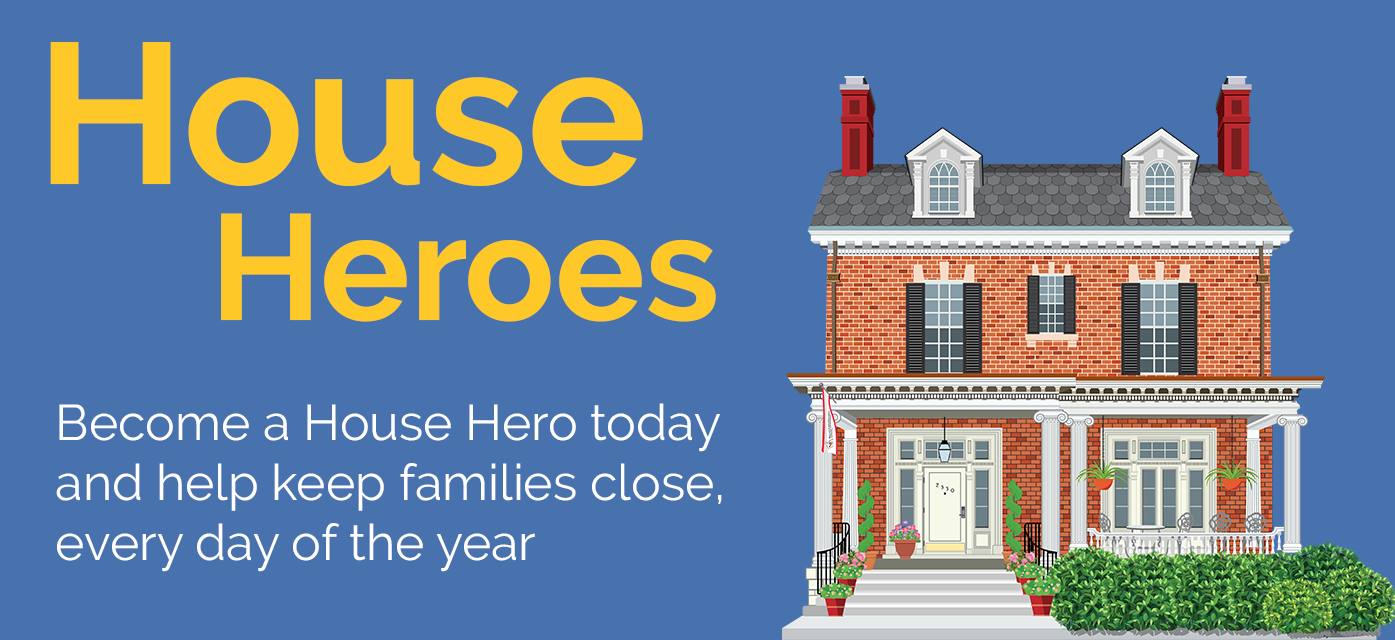 As a House Hero, you provide consistent support for families with a sick or ill child who is served in our House or in-hospital programs. It is the easiest, most impactful way that you can change lives. Members make an impact every month at every level of giving. Please join us in easing the burden for families in a medical crisis in Richmond.
With your House Hero Membership you will receive…
Welcome packet
Recognition in our annual report and website
Proud supporter sticker
Annual personal impact statement
Exclusive volunteer opportunities and invitation to RMHC events
Social media supporter kit
Most importantly, you will change the lives of people who you have never met, but who will never forget you.

For questions regarding monthly giving please contact our Annual Fund Director, Joan Fernandez at joan@rmhc-richmond.org or (804) 355-6517.
2021 House Heroes
Amber Stanwix
Linda Vought
Kirby Jones
Yolanda Thomas
Megan Gosnell
Nicole Carter
Sally Malone
Robert Bird
Justin Wooten
Elizabeth Jones
Molly Newcomb
Donna Mercer
David Whipp
Susan Howe
Doug Bauserman
Rashmi Caton
Mary Bellone
David Percy
Yvette Burton
Peter Burkhardt
Kathryn Long
Kim Atkinson
Cathy Wiley
Claire Martin
John Blanchard
Tucker Martin
Kathryn Novak