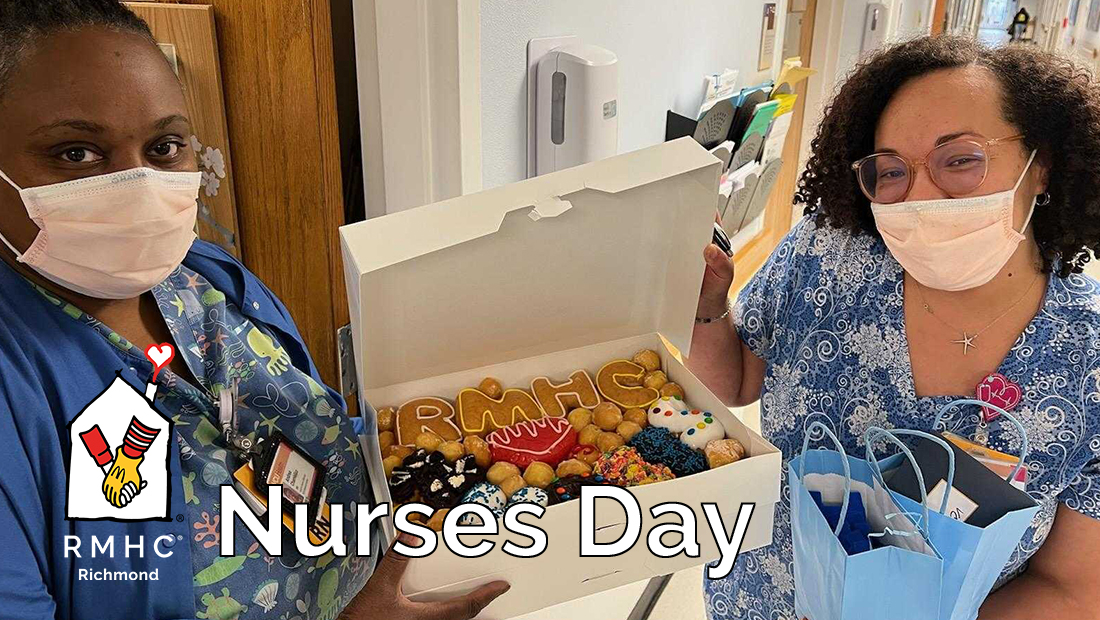 05 May

National Nurses Day

National Nurses Day is the first day of National Nursing Week, which concludes fittingly on Florence Nightingale's birthday on May 12th. Florence Nightingale, also known as "The Lady With the Lamp," founded modern nursing thanks to her strict use of hand-washing and hygiene while caring for wounded soldiers in the Crimean War in the 1850s. Nightingale and her fellow caretakers reduced the deathrate from 42% to 2% and paved the way for nursing as we know it today! 

Ronald McDonald House Charities of Richmond thanks nurses for everything they do to care for patients and their families. Nurses are the frontline workers in the healthcare industry, and with over 3 million working nurses in the U.S., nurses make up the highest percentage of the US healthcare workforce.  

As a part of an early celebration of National Nurses Week, Donuts from Morr Donuts were given to the units at Children's Hospital of Richmond at VCU.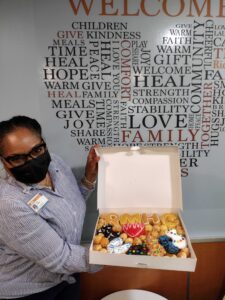 Nurses play an important part in our mission of keeping families close. When a child is admitted to the hospital or requires treatment that may involve an overnight stay, nurses often refer families to RMHC Richmond for a place to stay that is close to both their child and the hospital. Nurses trust RMHC Richmond to care for the families of children receiving care and that partnership helps make what we do possible.  
A nurse from St. Mary's Hospital NICU had this to say about Ronald McDonald House Charities of Richmond:
"There are so many things nurses do with the baby for the "first time" that family misses out on if they are not close by. Having them in RMH [Ronald McDonald House] means that are just a few minutes away and can be with baby for those firsts. Helping our families experience those moments is incredibly rewarding for NICU nurses. Mom can also provide fresh breastmilk round the clock for her little one when she is in RMH [Ronald McDonald House]. That is best for baby and fulfilling for mom. A big part of what NICU nurses do revolves around the family experience. Our job includes providing care, teaching families, and supporting them until they are able to provide the home care baby needs. RMH [Ronald McDonald House] helps us get them home!"
Thank you so much to our Hospital and Referral Partners who in combination with nurses help to direct the families of children receiving medical treatment to RMHC Richmond!  
Hospital and Referral Partners 
Henrico Doctor's Hospital

 

Hope Therapy Center