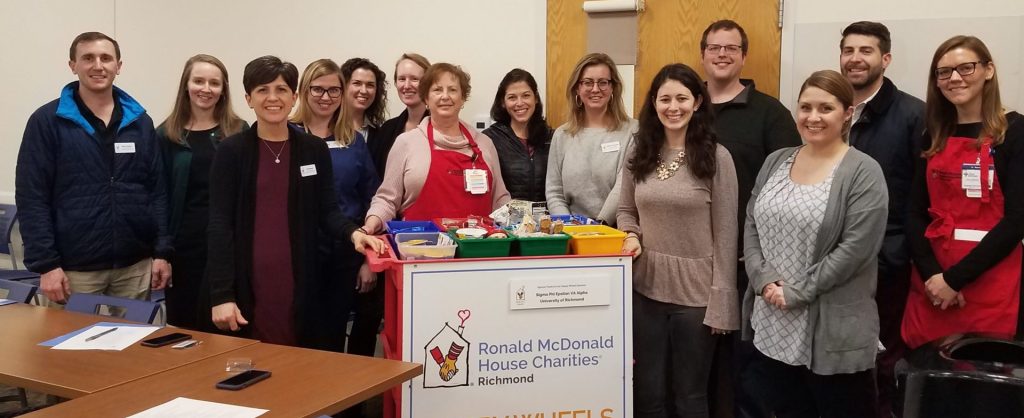 Use your skills to support families with a child receiving care
Red Shoe Crew is a group of dynamic and motivated young professionals from the surrounding Richmond-area. The Red Shoe Crew meets monthly to focus on fundraising, increase awareness of the organization in the community, and volunteer in various roles to support the mission of the Ronald McDonald House Charities of Richmond. Red Shoe Crew members are advocates of RMHC Richmond and are passionate about providing support to families while their child is receiving medical treatment at local hospitals.
Red Shoe Crew members join on a yearly basis. Applications for the following calendar year will be available in mid-September. Click here to learn more. For any questions, please email Diana at diana@rmhc-richmond.org.
AnnMarie Baker
Pharmacy Graduate Student
Thornton Beale
RVA Pediatrics
Jennifer Benitez
PRG Real Estate
Alison Bonnell
St. Catherine's School
Jabria Craft
William and Mary
Lauren Figg
Virginia Auditor of Public Accounts
James Ford
Balzer and Associates
Liz Jones
RVA Pediatrics
Kaitlin Kunowsky
Estes Forwarding Worldwide
Molly Newcomb
Moelis & Company
Andrew Peeler
Altria
Amber Walker
DPR Construction
Sarah Watkinson
United Scrap Metal
Justin Wooten
Estes Express Lines
Dane Zumbahlen
United Scrap Metal