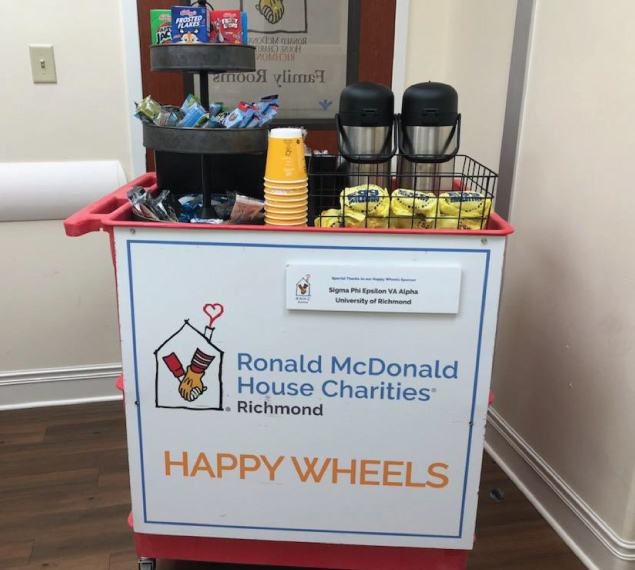 Happy Wheels hospitality carts are operated by volunteers and stocked with snacks, toiletries, activities, and toys to provide small comforts for families.
Our three Happy Wheels carts travel the hospital hallways visiting families and patients on pediatric floors of the Bon Secours St. Mary's Hospital. the Children's Pavilion at Children's Hospital of Richmond at VCU, and the Main Pediatric floor of VCU Health.
Through our Happy Wheels program, volunteers bring the comfort and support of the Ronald McDonald House® straight to the hospital rooms of families of seriously ill children. 
Items handed out on the Happy Wheels cart are generously donated from the Richmond community.
We give special thanks for support of our Happy Wheels program to Sigma Phi Epsilon Fraternity at the University of Richmond and M&T Bank. 
Looking to get involved with our Happy Wheels program? Check out how to become a Happy Wheels Volunteer, our Happy Wheels Amazon Wish List, and how to donate Activity Packs to be handed out on the cart!