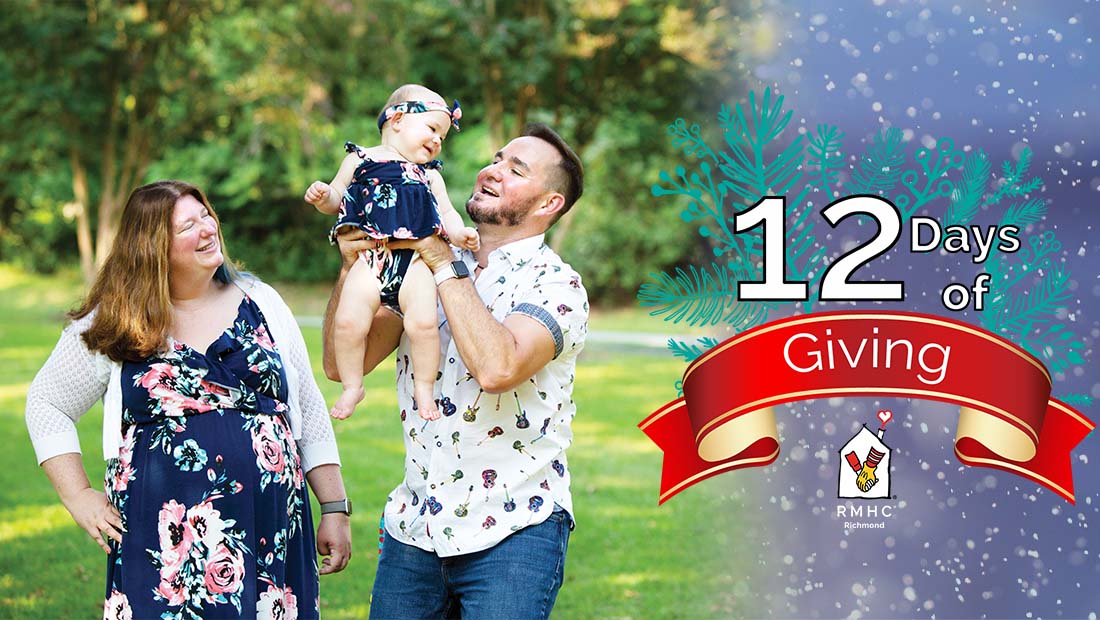 19 Dec

The Schaller Family

In October of 2020, after driving from her home in Williamsburg to Richmond's Henrico Doctors Hospital for a routine pre-natal visit , Samantha Schaller's heart fell with unexpected news.  

The doctor had come into the exam room and told a 34 week pregnant Samantha, "You're going into to the hospital. There is very little fluid around the baby and you're going to deliver her today." 

At that point, Samantha's husband Bret left work and rushed to Richmond from Williamsburg.  

They both knew that their lives would be changed forever.  

"I delivered our sweet baby Sadie six weeks premature through an emergency c-section. She weighed 4 pounds, 1 ounce and was instantly put on a CPAP machine,' said Samantha recalling the beginning of her medical journey with her daughter. 

'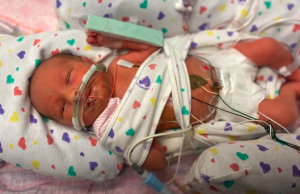 Doctors soon discovered that Sadie had a collapsed lung and her NICU stay were the longest weeks of our lives. We could look at Sadie, but we couldn't touch her – we couldn't hold our newborn baby." 
As doctors and nurses cared for Sadie, Samantha and Bret found that they needed help as well. 
"We had known a social worker who we had seen in the hospital and that's when she had said that there is a Ronald McDonald House and had coordinated with everyone there,'said Samantha.  
With Sadie in the hospital and Samantha was still healing from a c-section, driving back and forth to Williamsburg to be with Sadie every day wasn't an option. 
"It was awful on her. You could see the pain Samantha was in,' said Bret. 
The Ronald McDonald House on Monument Avenue provided a solution to the young family struggling with a serious medical issue for their young daughter. 
During Sadie's twelve days of treatment at Henrico Doctor's Hospital, The Schallers stayed at the Ronald McDonald House on Monument Avenue where they enjoyed the "home away from home" amenities. They rested and re-charged in their private room to stay in, enjoyed homemade meals throughout each day and used the on-site laundry facilities.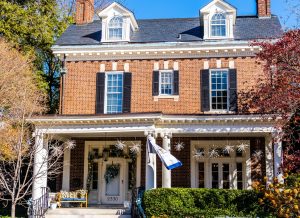 Regarding the care they received at the Ronald McDonald House, Samantha said,"We could be there to support (Sadie) because we were being taken care of by staying here. You know, we didn't have to worry about anything, really. There was always something to eat or a bed to lay down on or a chair to sit in."  
"It really was like a home,"Bret said. 
Recalling their stay, Bret continued, "RMHC-Richmond went above and beyond, especially given the COVID restrictions.  They arranged for us to have a first floor room so that Samantha did not have to climb stairs which was too difficult given her recovery.  They provided the cutest gift items for Sadie and made sure we could easily get food.  In a ridiculously stressful time, RMHC Richmond supported us so that we could be there to support our daughter. 
Their basic needs attended to, Samantha and Bret focused on bringing Sadie back to health. After twelve days in the hospital, Sadie had become strong enough to go home. 
"Because we were so well taken care of by the Ronald McDonald House, when it was time for her to come home, we were actually rested,' said Samantha with a big smile. 
We are happy to report that Sadie is now a healthy one year old, and also a big sister to a little brother born in October.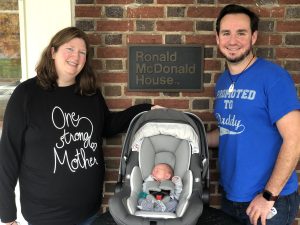 The Schaller's experience brings to life RMHC-Richmond's motto, Keeping Families Close. 
To the Schallers and all families served by RMHC Richmond, we admire your strength and courage. It is our pleasure to work with a committed and compassionate community of supporters to keep families close.