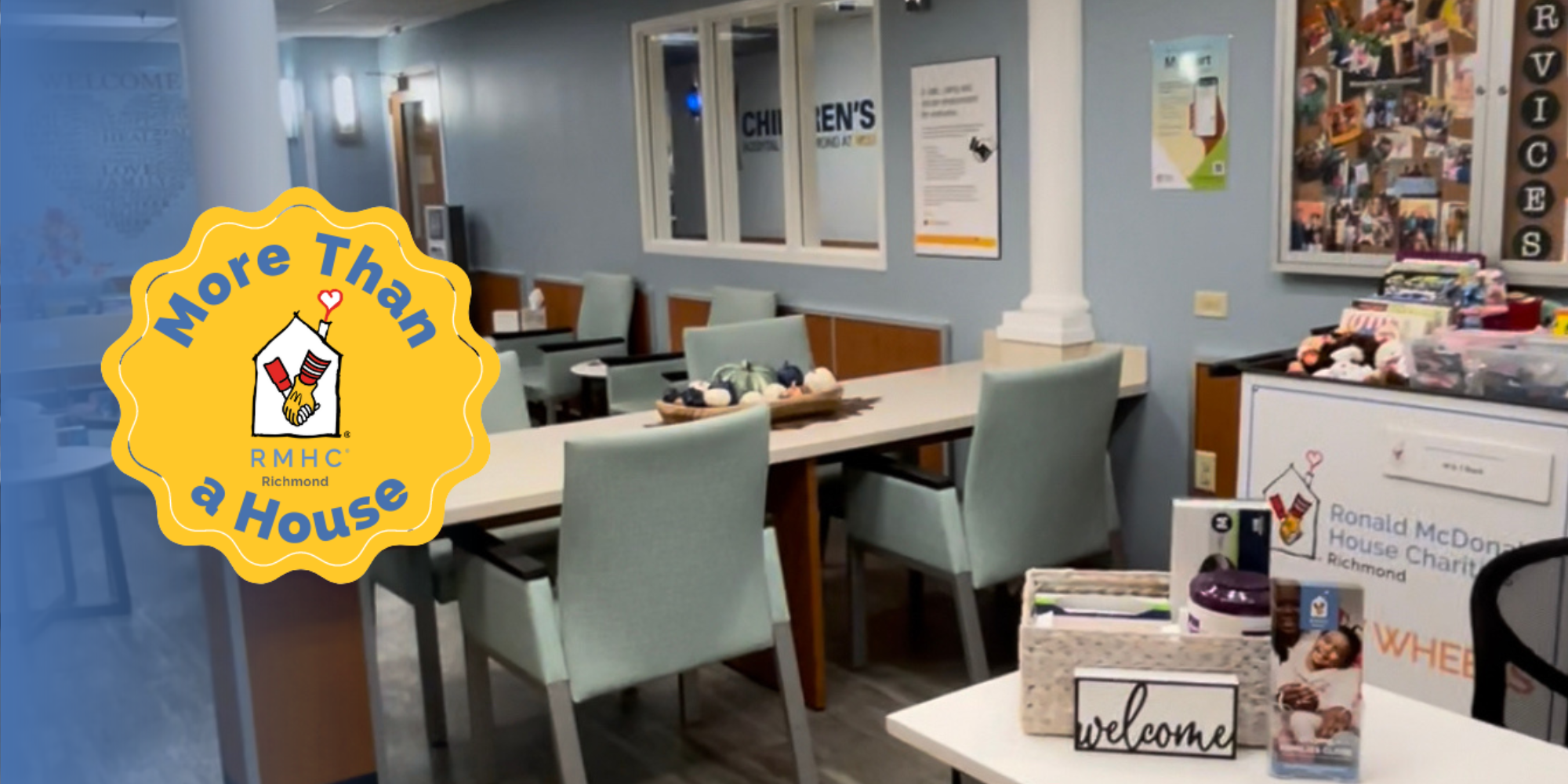 31 Oct

Ronald McDonald Family Room
Where Extra Love is Served Daily
One of my favorite things to do in our Family Room is to create a coffeehouse-worthy hot chocolate. When a caregiver or patient requests one, I always smile and ask, "Do you want the extra love in it?" Curious to what that extra love is, the response is always "Yes, please!"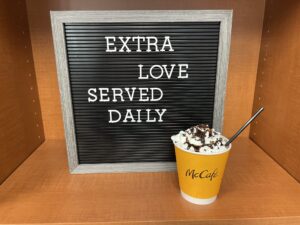 I begin to carefully construct a crafted cup of hot chocolate with all the extra love needed for a hard day in the hospital: a hot chocolate topped with miniature marshmallows, whipped cream, drizzled with chocolate syrup, and topped off with chocolate sprinkles and a Hershey's kiss. This little extra love goes a long way in making their day a bit more bearable!
That's what we do in our Family Room – we offer extra love, served daily.
This kindness is offered in so many ways, from laundry to Lunches with Love, in our Family Room space. When an exhausted parent drops off laundry to be done, we often return the folded the items to them with an encouraging note between the garments. Seeing a handwritten note of encouragement lets parents know they are thought of. When they come into the Family Room to get a cup of coffee or a quick snack, a hand on their shoulder as they leave is comforting. Chatting about the weather, the Sunday football scores or pop culture, can offer a few minutes of respite for a weary parent.
Making sure the caregiver is fed, so they can show up as their best selves for their child, is love.
Reminding them that self care is important and necessary, and then bringing a care package to their room with comfort items, is extra love.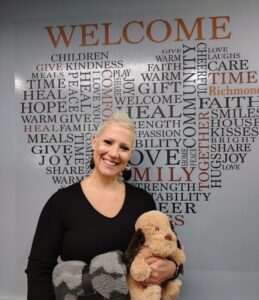 And we happily do it day after day, doing what we can to help keep families close.
The hospital is an incredibly hard place to be. Sitting bedside while your child battles an illness or health crisis will bring out strength you didn't know you had. And everyday the compassionate team at RMHC Richmond shows up alongside these families to help them through these trying times. A mom once told me that the medical team saved her child, but RMHC saved HER. That's extra love. And we have plenty to give!
Dayna Cobb
Family Room Manager
Ronald McDonald Family Room at Children's Hospital of Richmond at VCU